CGCC "Est.1986" Young Men's Fit, Triblend tee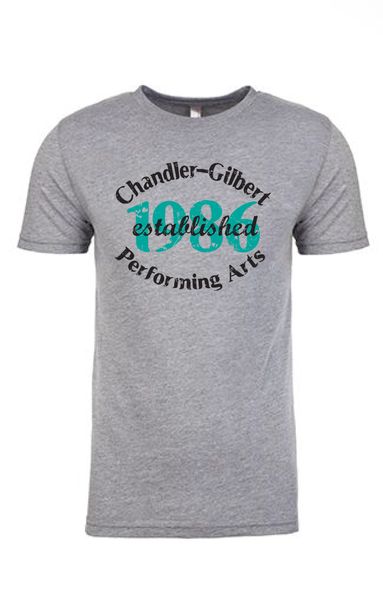 CGCC "Est.1986" Young Men's Fit, Triblend tee
Next Level Apparel Tri-blend Crew - 6010
50% polyester/25% combed ring-spun cotton/25% rayon, 32 singles, 4.3 ounce tri-blend. Tri-blend fabric provides superior fit and comfort. Set-in collar of 1x1 baby rib knit. Fabric laundered for reduced shrinkage. Satin label.
Adult: S, M, L, XL, 2XL.
Screen print front in black and teal.
*No refunds, exchanges, or returns as all items are printed per group order.
**An email will be sent to notify you when the shirts will be available for pick up at the CGCC Performing Arts office.